All K-12 student Chromebooks have been "enabled". Please take a minute and turn on their Chromebook, make sure it connects to your home Wi-Fi and allow the device to "pull down" the enable command from the Google cloud (takes a minute). Any issues, please bring the Chromebook to USHS (where the IT dept. is located) so the IT guys can investigate. Thank you!

Thank you Mike's Dairy Bar and the Upper Sandusky Academic Boosters for treating our summer school learners with ice cream on their last day! Summer School is available for ANY elementary child each summer! Watch for sign ups next spring!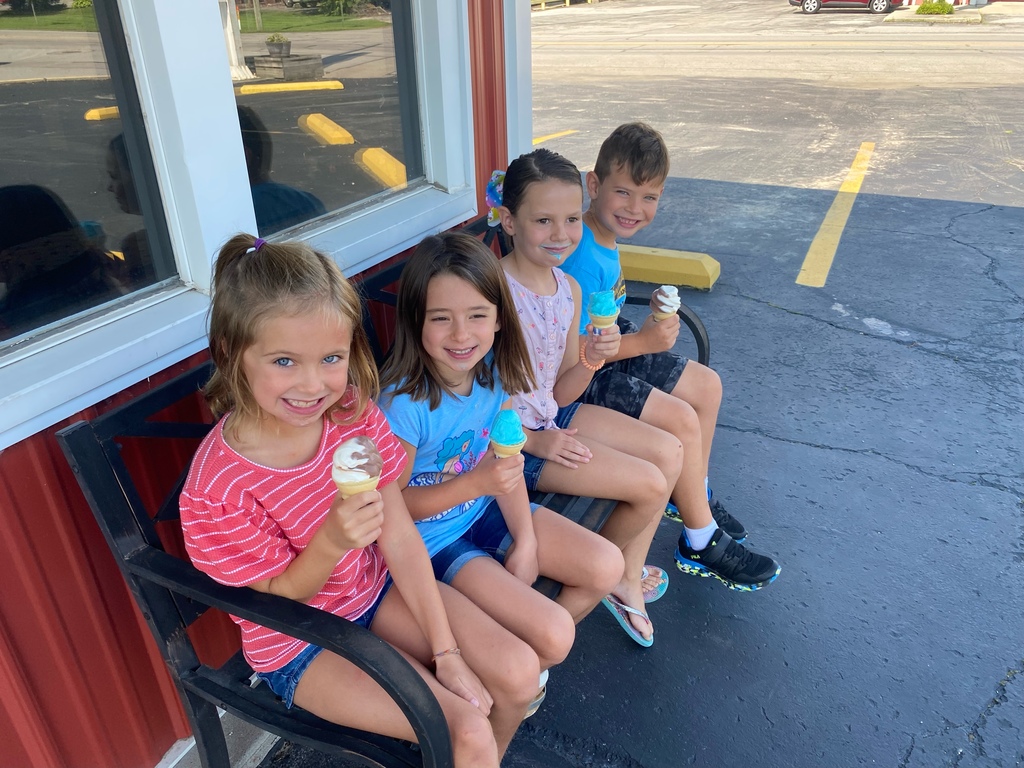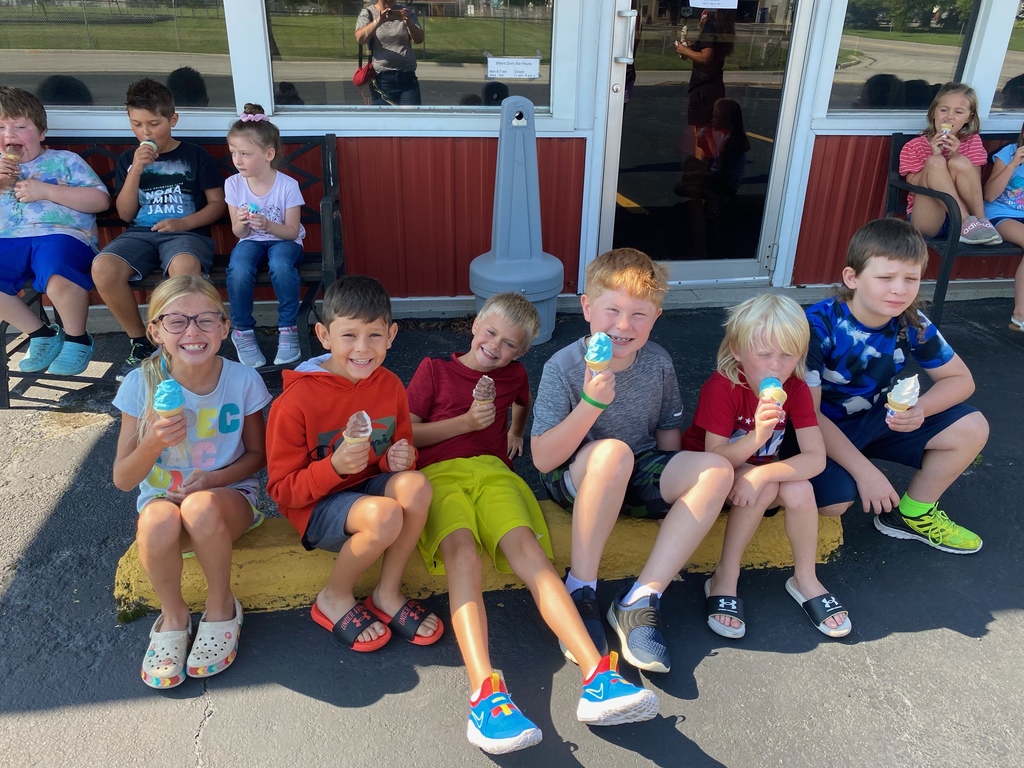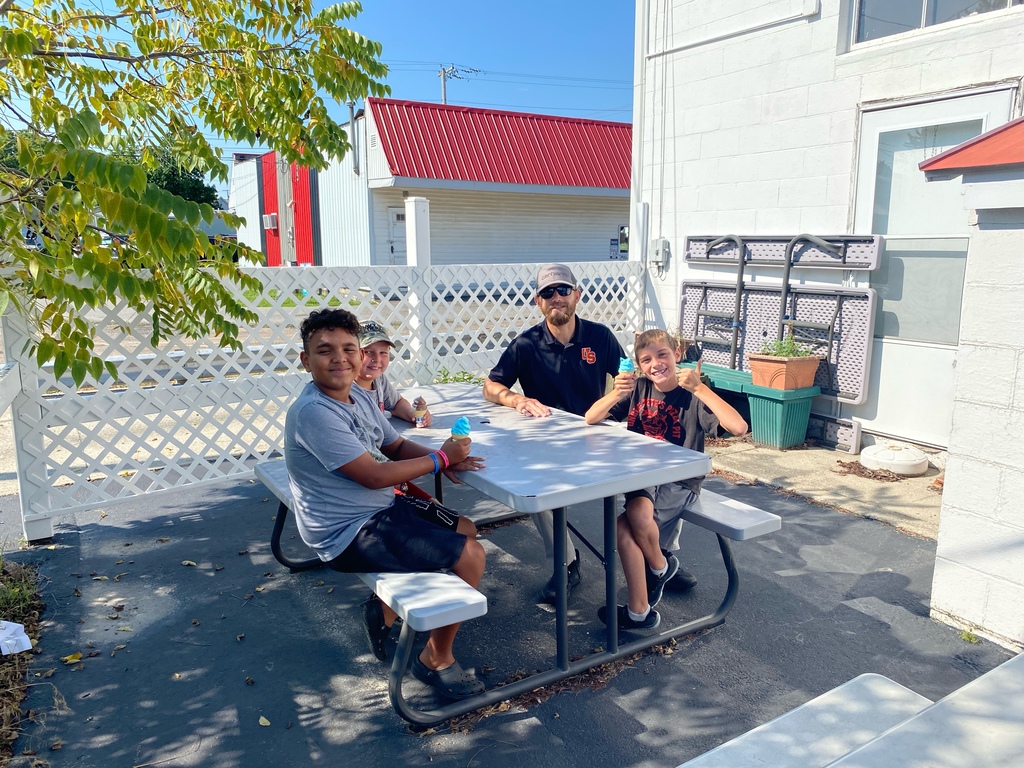 Attn: Parents/Guardians If you have not completed your child's school forms via Final Forms (online), please sign in to your existing account and do so as soon as possible. If you cannot remember your password, click the "Forgot Password" link. You can also call your child's school and the office staff should be able to assist you! Failure to do so results in your child having no Emergency Medical Form, etc. on file.
https://uppersandusky-oh.finalforms.com/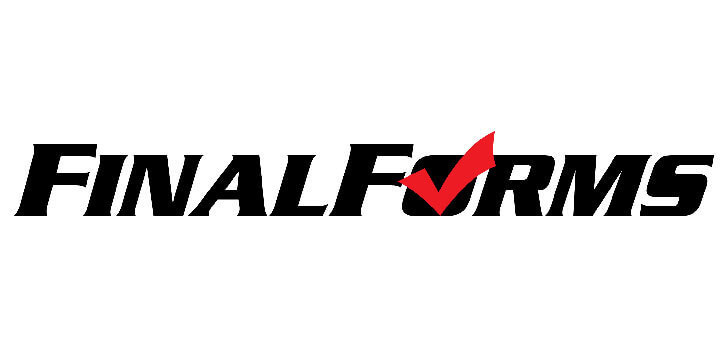 The USHS girls home tennis match with Clear Fork this morning has been cancelled due to rain.

USHS/USMS All-Sport Passes Info! USHS/USMS All-Sport Passes are now available for the 2022-23 school year. These passes will allow you to attend all USHS and USMS home athletic contests (excluding tournaments) for one low price. Pass options are listed below. Family Pass - $400 (admits two adults and all school age K-12 children living in the same household) Parents Pass - $275 (admits two adults living the same household) Individual Pass: $175 (admits one adult) Student Pass: $100 (admits one K-12 student) Senior Citizen Pass: $100 (admits one adult 62 years and older) *All-Sport Pass holders can purchase football and boys basketball reserved seat tickets at half price. These passes will go on sale beginning Monday, August 1st at Upper Sandusky High School. For more information contact the high school office at 419-294-2308.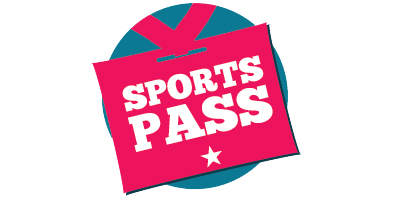 USHS Football Reserved Seats Info! USHS football reserved seats are currently on sale with order forms available on the USEVS website or in the information rack outside the USHS office. Tickets may be ordered at any time and will be mailed directly to you.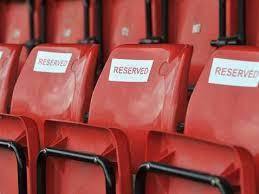 Northern 10 Athletic Conference Ticket Information! The Northern 10 Athletic Conference (N10) athletic ticket prices have been announced for the 2022-23 school year: Varsity Games: Adults - $6.00 (Adults, Students, Senior Citizens) JV, 9th and MS Games: $5.00 (Adults, Students, Senior Citizens)

August 5th-7th is Ohio's "Sales Tax Holiday"!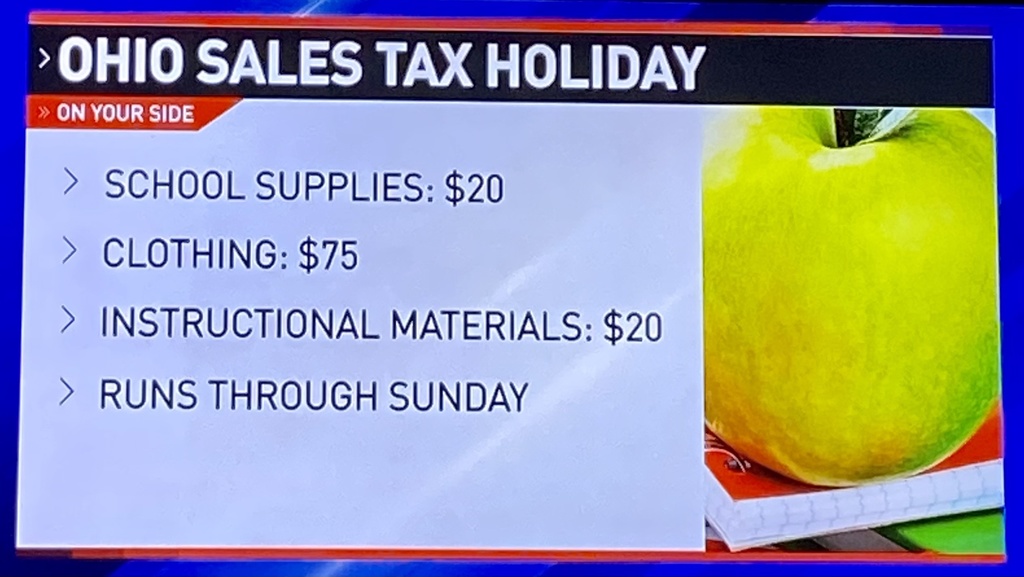 Download the FREE USEVS mobile app on your smartphone today! Search "Upper Sandusky Schools, OH" in your App Store! Here's an overview video:
https://youtu.be/DMN3v7X_GrU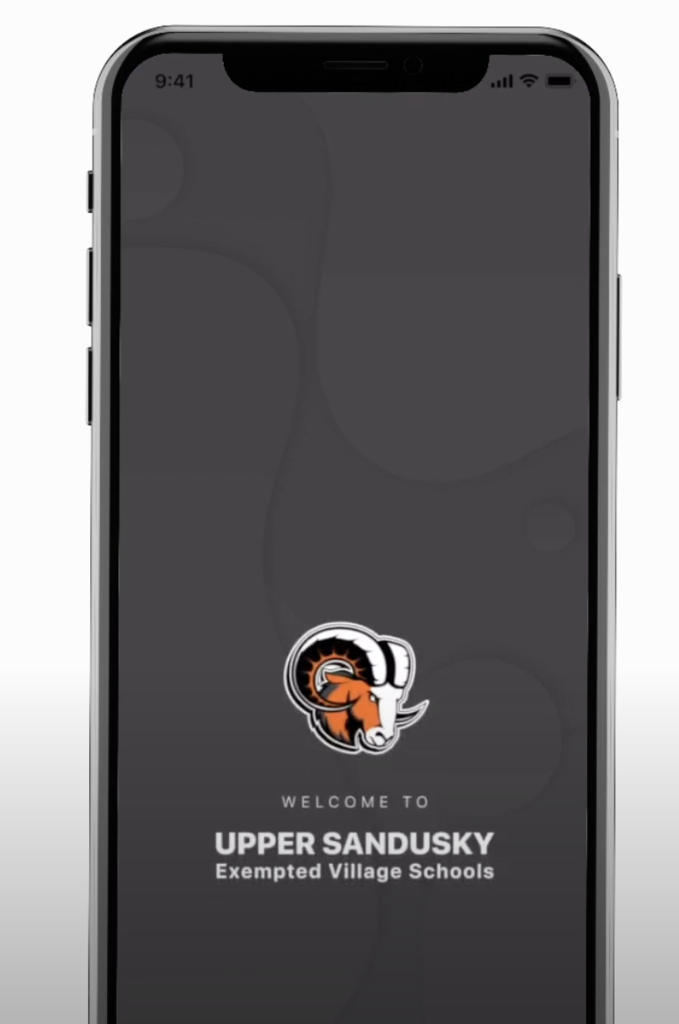 Free Homecoming Dress Event! 8-27-22 from 9a-1p See attached picture for details!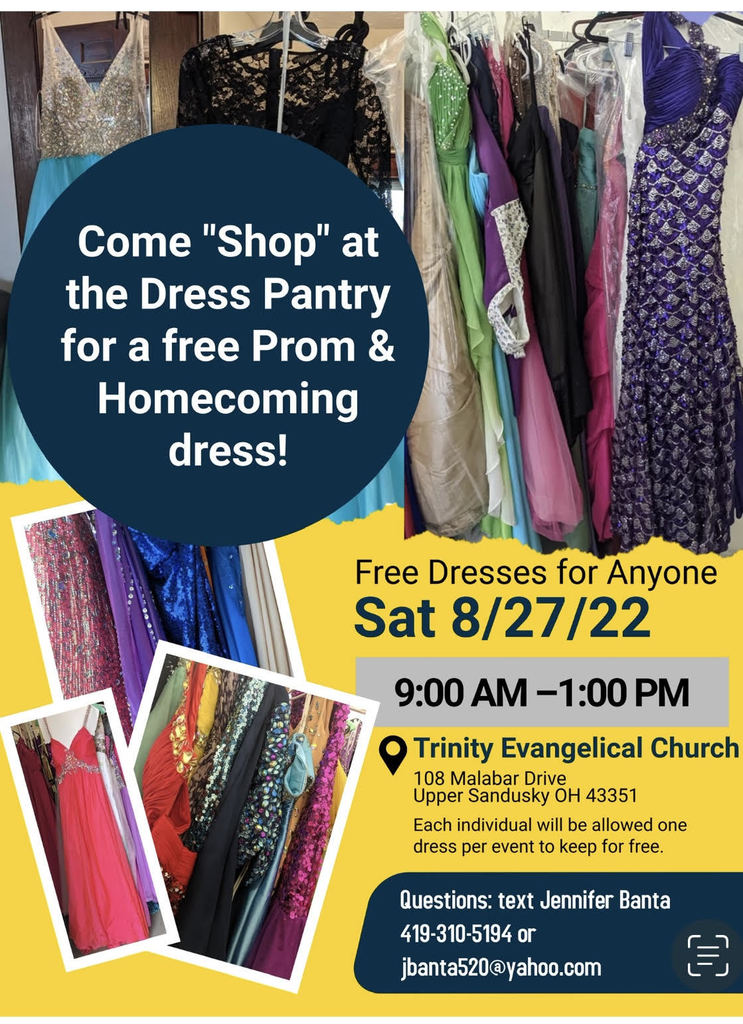 Jake Diebler, Jon Diebler and Kathy (Solacoff) Perry will be inducted into the Upper Sandusky High School Athletic Hall of Fame prior to the Bucyrus-Upper Sandusky varsity football game on Friday, September 16. There will be a reception from 5:45-6:30 p.m. in the USHS athletic complex weight room for fans attending the game to greet inductees. The induction ceremony will begin at 6:40 p.m. on the stadium field.

WYNT-FM 95.9 will be airing the following football games this season: 8-26-22 vs Mt. Gilead 9-16-22 vs Bucyrus 9-23-22 @ Mohawk 10-7-22 vs Buckeye Central 10-14-22 @ Carey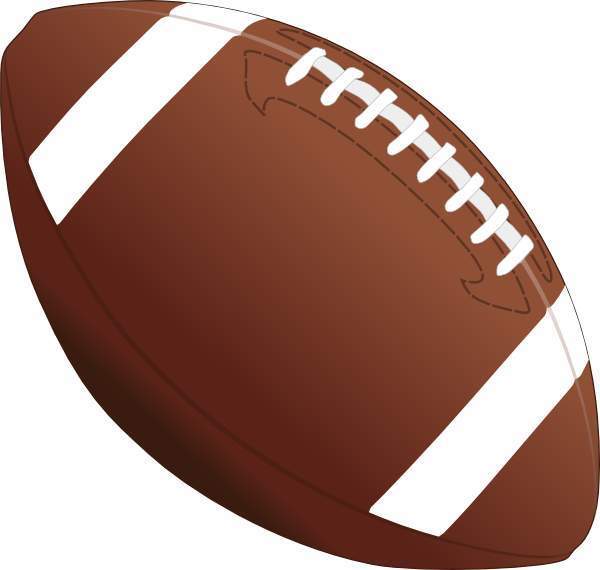 WYNT-FM will be broadcasting the following USHS FB games: 8/26 vs. Mt. Gilead, 9/16 vs. Bucyrus, 9/23 vs. Mohawk, 10/7 vs. Buckeye Central, 10/14 vs. Carey.

Student Chromebooks will be "enabled" on Mon., August 15th. Please make sure your child's device is turned on and connected to WiFi so it can download the "enable" command. Also, make sure the device's battery is fully charged. Thank you!

The USHS varsity girls and varsity boys soccer matches with Clyde have been moved from August 20 to Thursday, August 18 at Upper. The girls match will begin at 5:00 p.m. with the boys match to follow at 7:00 p.m.

Come and support the Rams in many forms!
East Elementary PTO 5K & Fun Run - A heart felt thank you to everyone who supported East Elementary today!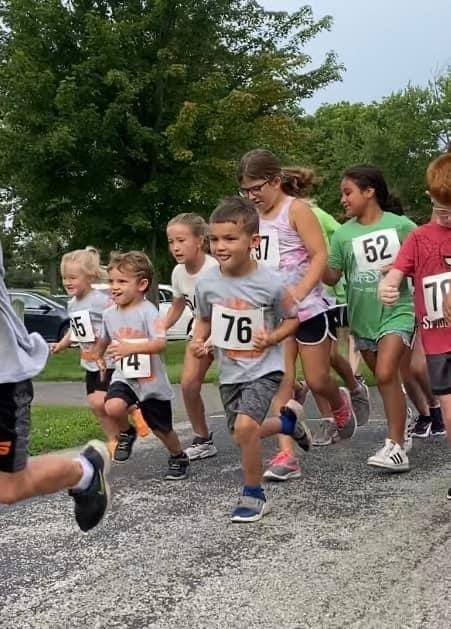 Upper Sandusky High School will be hosting a fall sport parent meeting on Monday, July 25, 7:00 p.m. in the USHS auditorium. Parents of all fall sport athletes are expected to attend. There will be a general meeting beginning at 7:00 p.m. in the auditorium (gym is closed due to floor refinishing) followed by individual sport meetings. A reminder that all parents and students must complete their athletic forms online with Final Forms and all students must have a current athletic physical on file in order for a student to tryout or practice on any athletic team.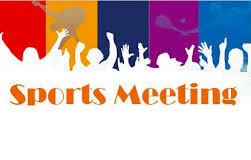 IT'S TIME TO REGISTER/REENROLL FOR THE 2022-2023 SCHOOL YEAR! Registration/Re-enrollment is now open for the 2022-2023 school year for all RETURNING students in the Upper Sandusky School district. You may now log in to your Final Forms account and update your information. Be sure to sign each form, even if no changes are made! This needs to be done every year, and MUST be done by the first day of school.
https://uppersandusky-oh.finalforms.com/
Students NEW to the district need to make an appointment at the Superintendent's office to enroll. This is done by appointment only. No walk-ins will be accepted. Call 419-294-2306 to make an appointment. Documents required for enrollment are: birth certificate, immunization record, proof of residency, and any custody documents that may apply. It is best to enroll as soon as possible to allow time to obtain your previous school records, and to give the school administration time to get the child on a class roster and prepare the classroom for the additional students. Please call the Central Office (419-294-2306) if you have any questions, or, email Linda Barth (Registrar) at
barth_l@usevs.org
.