Big day for USHS Quiz Bowl today with a strong showing at Tiffin Columbian's tournament. 4th place overall. SHOULD secure an invite to the Small-School Natl Tournament, but we will wait for the official word on that! Go Rams!!

The annual Homecoming parade and float contest will take place on October 5th at 7 p.m gathering at the middle school and finishing at the High School Complex. The USHS DECA team will be hosting a powderpuff football game after the homecoming parade.

Congratulations to the 2022 Homecoming Court! Ladies: Anna Gerber, Mia Norris, Hannah Plymale, Madi Ratliff, Velourea Stowers, Mallory Wheeler Gentlemen: Jason Barr, Brady Hart, Evan Hill, Levi Lamb, Jackson Smalley, Robert Wengerd The crowning of King and Queen will occur Friday, October 7th prior to the home varsity football game vs. Buckeye Central.

All USHS boys basketball reserved seat ticket holders will be receiving a letter in the mail giving them the opportunity to purchase tickets again this year. Reserved seat holders will be able to purchase the same seats as last year. Please complete the order form, attach a check and send to the USHS Office (800 N. Sandusky Ave.) by Fri., October 21st. Tickets will be mailed to you in November. Applications are now being accepted for new reserved seat ticket orders. Good seats are still available. For more information, please email AD Brad Ehrman at
brad_e@usevs.org
or call 419-294-1788.

USHS will be hosting a winter sports parent meeting on Monday, October 24m 7:00pm in the HS gym. Parents of all winter sports athletes are expected to attend. There will be a general meeting in the HS gym beginning at 7:00pm followed by the individual sport meetings for basketball, cheerleading, swimming and wrestling. A reminder that all parents and students must complete their athletic forms online with Final Forms as well as have a current athletic physical on file in order for a student to be able to practice. The Final Forms link is available on the district website.

On Wednesday, October 19th, from 6:30pm-7:30pm we will be having a "virtual" presentation with Kelly Crum, OSU-Marion Coordinator of Financial Aid. During this meeting Ms. Crum will go over the basics and understanding the financial aid process, types of aid, etc. She will then also go over the step for completing the FAFSA. A link to attend this virtual presentation will be sent out close to the date of the presentation via an email to 12th graders.
USHS Volleyball Senior Citizen Night The Upper Sandusky High School Athletic Department has announced that Monday, October 3 rd will be "Senior Citizen Night" as USHS battles Marion Harding High School in freshman, jv and varsity volleyball. All senior citizens will receive free admission to all three matches and a coupon for a free water and popcorn from the concession stand. The freshman match will begin at 5:00 p.m. with the jv and varsity matches to follow. The USHS Athletic Department thanks all our senior citizens for their outstanding support of our athletic teams at Upper Sandusky High School!

The USHS tennis match at Clyde has been postponed for today due to weather and rescheduled for Wednesday, September 28, 4:15 p.m. at Clyde High School.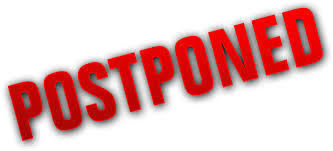 The USHS freshman volleyball match with Mohawk on Thursday, September 29 will now start at 4:30 p.m. instead of 5:00 p.m. This will be followed by the jv match, as soon as the freshman match is over, and then the varsity match.

All OHSAA tournament tickets will be available online only at ohsaa.org/tickets. No cash will be accepted at the gate. This will include the USHS fall sports of cross country, football, golf, soccer tennis and volleyball. Tickets will be required for all OHSAA sectional, district, regional and state events.

2022 USHS Homecoming Parade Info! Wed., Oct 5th, 7pm (line up at USMS at 6:30pm)!
It's Football Friday! 🏈 Student role models greet East Elementary students on their way into school. Go Rams! 🧡🖤


The Upper Sandusky Board of Education will be meeting on Monday, October 17th at 6:00pm in the Union/USMS Library. The November BOE meeting (11/21) will take place at South ES and the December BOE Meeting (12/19) will take place at East ES, both at 6pm. Please make note of location changes for these upcoming meetings!

The USHS/USMS Athletic No-Contact Period will be observed next summer from Saturday, July 1 through Sunday, July 9, 2023. No practices, games, shoot-outs, scrimmages, competitions, individual instruction, open gyms/fields, conditioning or weight training will be held during this time. All USHS and USMS athletic facilities, including the weight room will also be closed. Families, athletes and coaches are encouraged to take a break from school sports and enjoy a well-deserved vacation!

If you have not downloaded to your smartphone district mobile app, do so today! Search your app store for "Upper Sandusky Schools, OH" and allow notifications to stay connected to everything USEVS! Here's an overview video:
https://youtu.be/DMN3v7X_GrU

The USHS tennis match with Ontario on Wednesday, September 21 at Upper has been cancelled and will not be rescheduled.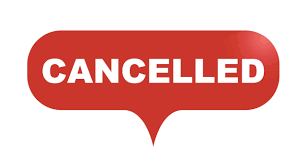 The Robert P. Lee Distinguished Alumni Award is a program designed to recognize outstanding graduates. If you know of a qualified and deserving graduate who has been out of high school at least 20 years, complete the form in this link and return it to Upper Sandusky E.V. Schools, by December 31, 2022.
https://5il.co/1hxlx

A friendly reminder that there is no school for STUDENTS this Thursday (9/15), but is a teacher professional development day. No school for both staff and students on Friday (9/16)! Enjoy the fair!!

New payment system for Upper Sandusky Schools Food Service Look for emails from Titan that have important information about your student's cafeteria account. More information can be found on the school's website under Food Service. This institution is an equal opportunity provider.